Serena Zheng/Jasmin Zhuang
The Exhibitors' sign-up of GTI Asia China Expo (GTI GZ Expo) is in Full Swing! For the promotion of the exhibitors as soon as possible and ensure the orderly and efficient implementation of the booth allocation, the organizer plans to complete the phase one of the booth allocation before the Chinese New Year holiday. Near a hundred companies were fiercely competing for their booths, and 45% of the exhibition area has been booked by the end of 2019.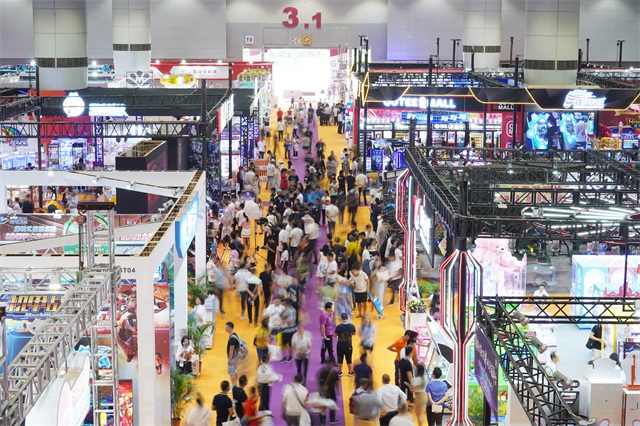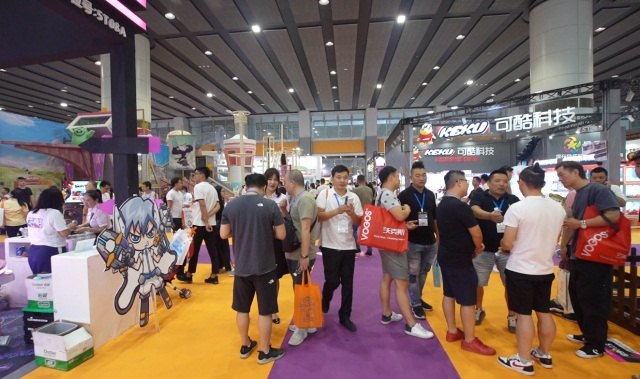 Born in 2009, GTI GZ Expo is a B2B exhibition and trade platform serving the amusement industry, jointly organized by Haw Ji Co., Ltd. and GZCESC. The exhibition aims to build a sales network of amusement equipment and services for enterprises, weave a virtuous circle communication link for industry peers, and promote the further growth of China's amusement industry. At present, GTI GZ Expo has been successfully held for 11 years, which has formed a stable pattern with an exhibition area of 80,000㎡, attracting over 550 exhibitors and over 100,000 visitors.
The 12th GTI Asia China Expo 2020 will take place at Hall 1.1-8.1, Area A, China Import and Export Fair Pazhou Complex, Guangzhou from September 9 to 11, 2020. With a sound planning, publicity and service system, the organizer plans to convene more than 600 exhibitors and attract professional buyers from more than 60 countries and regions. It is expected that the number of visits will reach 150,000.
Five Areas
It will include children's and parent-child amusement equipment, video games, amusement park facilities (indoor/outdoor, land/water park), VR/AR/MR and other related chain clusters.
Children's and Parent-child Amusement Equipment
A sample survey of professional buyers at the 11th GTI GZ Expo shows that children's / parent-child amusement equipment is on top of the list that professional buyers most want to see at the exhibition. In recent years, the expansion of the children's amusement market and the changes in consumers' recognition of amusement parks have made park investors very optimistic about the prospects in this field.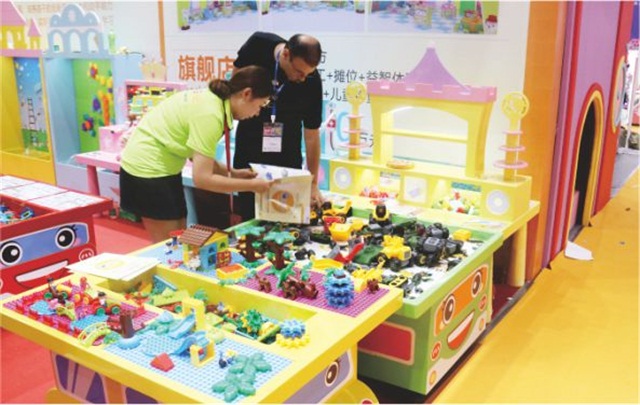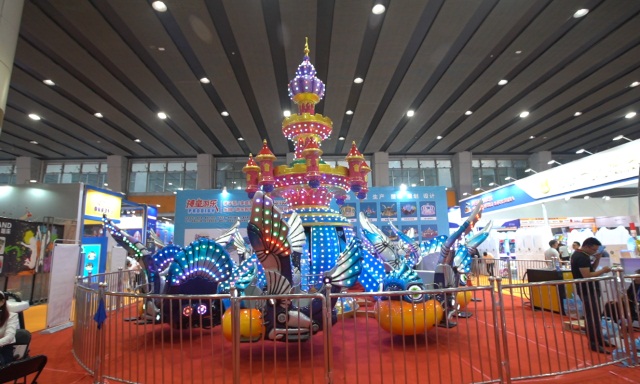 Water/ Land-based Amusement Park Equipment
The linkage between water park and theme park and the mutual combination with local tourism resources can greatly promote the development of tourism in a region. GTI GZ Expo has a rich resource of professional buyers from over 60 countries and regions on 6 continents, so the popularity of on-site water park equipment is not limited by China's climate. At the 11th exhibition site, many buyers from India and the United States expressed their desire to see more water park equipment and outdoor amusement equipment.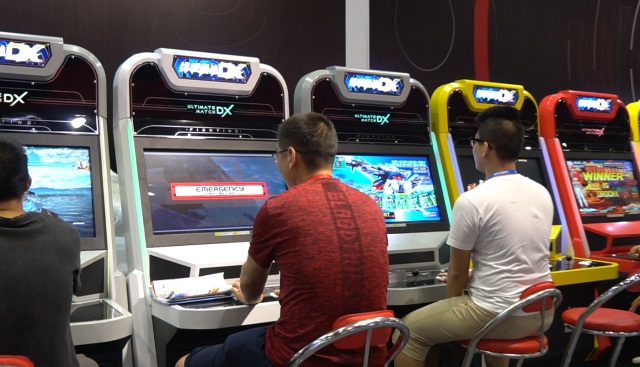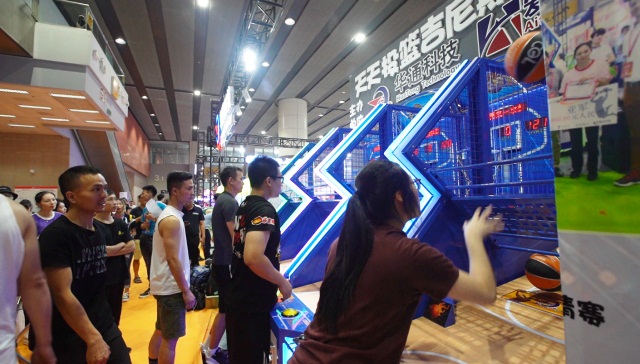 Video Games
Like redemption machines, simulators and gift machines, video games are a must in amusement parks. And regardless of their appearance, gameplay, content and prizes, and even operation mode, the update speed of video games is very fast. On the one hand, it is to meet the consumers' changing needs, while on the other hand, it is one of the countermeasures taken by the manufacturer to the market mechanism of elimination. Every year, a large number of professional buyers come for various creative innovations. "I look forward to seeing more great inventions of the Chinese people at GTI Asia China Expo," said Anees Naseraldeen, a professional buyer from Israel.
VR/AR/MR
"Dizziness" is a problem that has always been criticized by players when they play video games for too long, and the high cost is the main reason why VR games are still not as popular in c-terminal as online games and mobile game. The commercialization of 5G can be described as a "booster" for the VR/AR/MR industry. With the arrival of 5G commercial and cloud VR, the highlight moment of the industry will finally come as expected.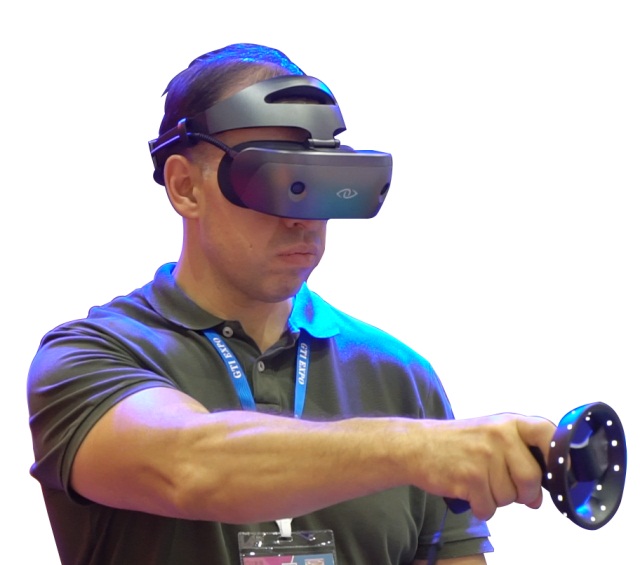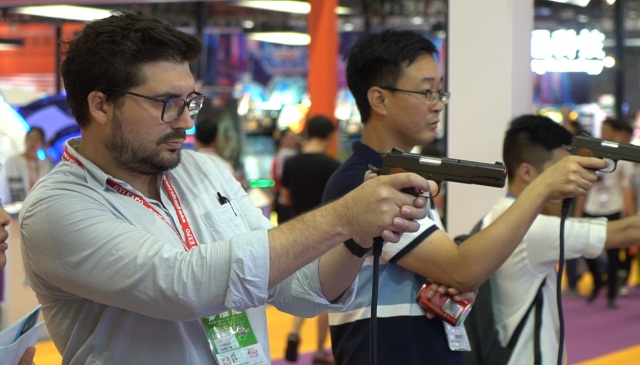 Other related chain clusters
Environmental art decoration, park planning / operation / management / service, intelligent ticketing, payment / monitoring system, storage equipment, Coin Changer, cultural and creative IP, accessories and other indispensable parts of amusement industry, as well as new retail equipment and sports equipment which has been developed rapidly in the past two years. GTI GZ Expo is committed to calling on amusement companies to provide more quality choices for professional buyers from around the world.
IP Area
Under today's fierce competition in the amusement market, many companies believe that IP marketing is one of the effective means to break through the competitive dilemma and self-bottleneck. In addition to the "star effect", IP agents can also deal with product homogeneity and enhance competitiveness to a certain extent; prevent and combat piracy and protect their own interests. Therefore, the organizer sets up "IP Zones" in Halls 6.1 and 8.1 respectively, which can not only provide IP agents with a channel to display and sell products, but also offer an exchange and cooperation platform for IP brands and IP agents.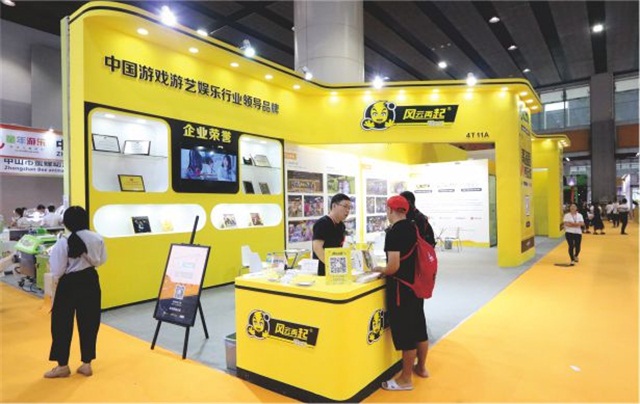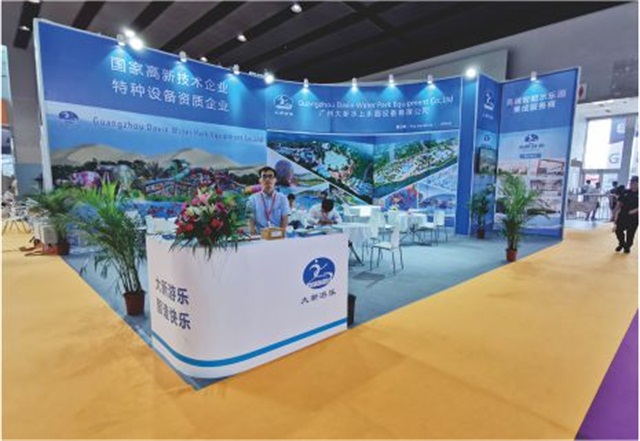 Amusement Park Operation & Franchise Zone
This zone is located in Hall 7.1, which can provide a face-to-face communication platform for park operators and brand franchisees, helping both parties to exchange and solve operational pain points, as well as making breakthroughs. The organizer of GTI GZ Expo successfully invited well-known theme park chain brand Super Player and AEON to join the zone.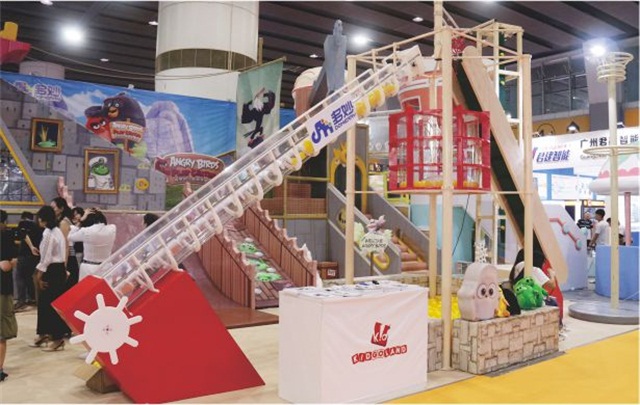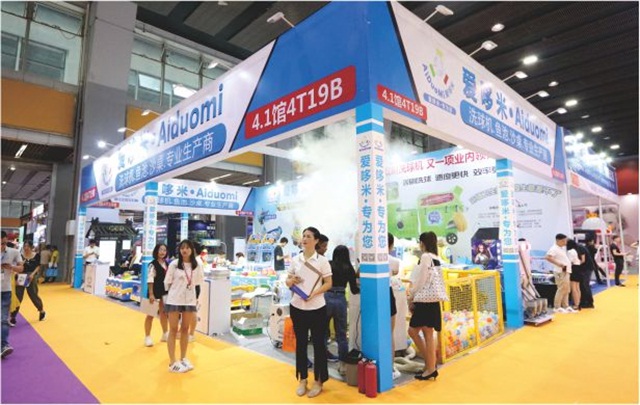 Cultural Tourism & Water Park Equipment Zone (Hall 8.1)
In view of the market potential of water parks and outdoor amusement and the urgent need for transformation and upgrading of the amusement industry, GTI Organizing Committee set up this special zone in 2019, which attracted a number of well-known companies such as Daxin, Vancen, Hi Wave, JiaNanMeiDi and Lily Toys, among others.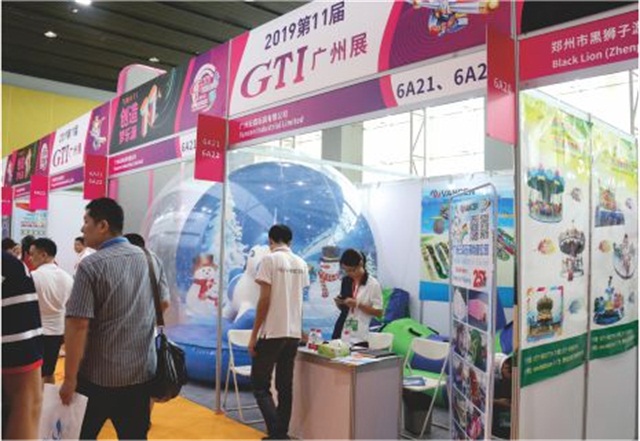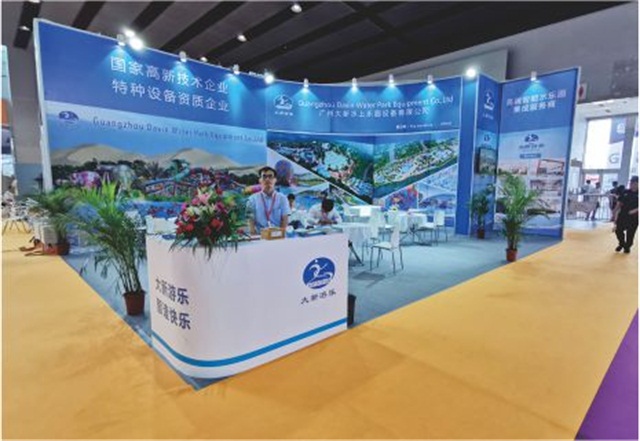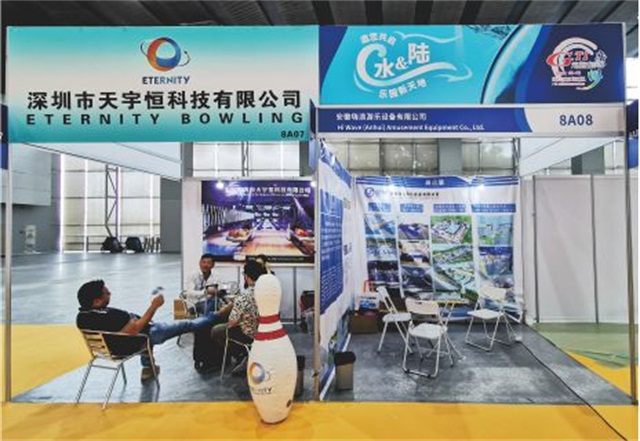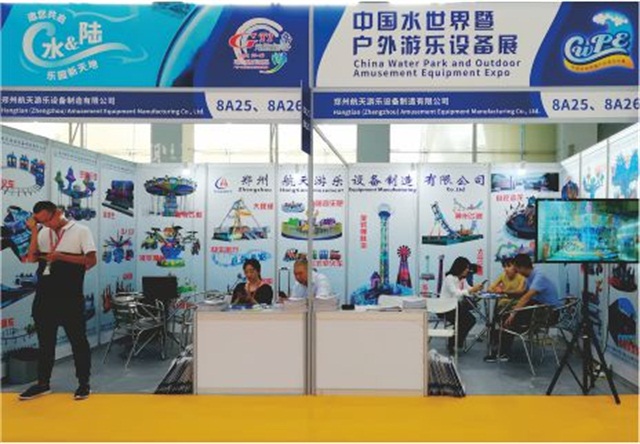 Animation street Zone
Parts and accessories are seemingly insignificant but actually indispensable. To a certain extent, the quality of the parts and accessories can determine the quality of the equipment. The Animation Street Zone is located in Hall 5.1, which was set many years ago. It is favored by enterprises and professional buyers and well received.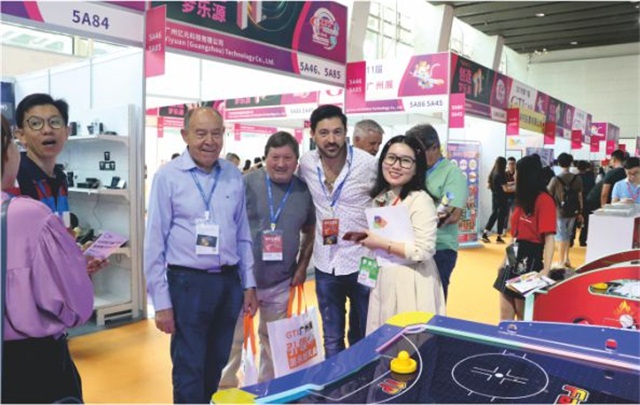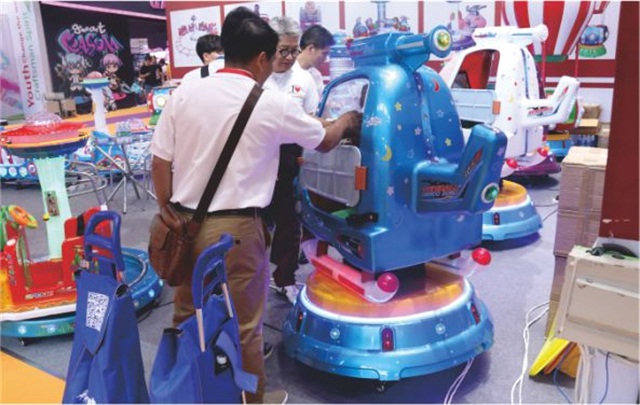 One-stop Full Service Platform
While building the global publicity channel and inviting professional buyers from all over the world, GTI Organizing Committee will join hands with the official magazines (China Amuse and GTI Magazine") , e-magazine, new media and social media (WeChat public account, Facebook, etc.), official website, linking domestic and overseas cooperative media and major exhibitions, providing exhibitors with pre-show publicity, in-show reports, and post-show services, and establishing a one-stop full-service platform. The exhibitors' sign-up of GTI Asia China Expo is ongoing! Join us and leverage the amusement market with GTI in 2020!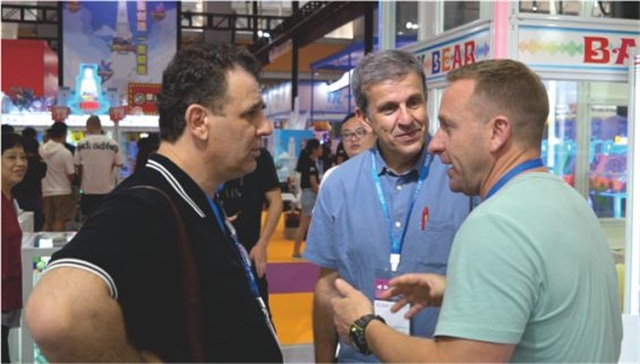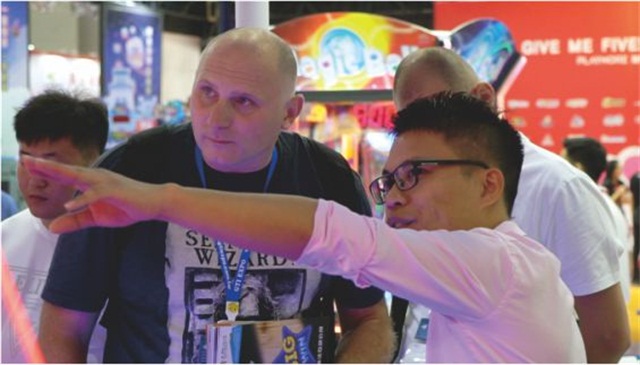 The first list of booth booking situation for 2020 Asia China Expo!
(Deadline is December 28, 2019 and it is in no particular order)
≥350㎡
Jiuyou, Rongxiang/DanDanTang, Huatai, Arccer, Play More, Hongxin Internet, Wahlap, UNIS, Flying
≥300㎡
Nitto Fun, Zhuoyuan, Season, Yonee, LeYaoYao(Shenzhen)
≥250㎡
Elephant, Zhanhui/Baohui、Tongli、Superwing、G-Look、Sealy、Jiaxin、Movie Power、Colorful Sky、KOCCA、Xiujiang
≥200㎡
M SKY, Sea, ACE, Huatong, Lida/Jiahui, AiDuoMi, Mecpower Electronics, Prodigy, Yi Eel Shang, Joyplay, Sunshine, Shunhong, Jinhui, Golden Dragon, Lucky Dog, Kaifa, Boulter, Leke VR
≥100㎡
Tongniu, Saint-Fun, Daqian, Domerry, Huangyue, Pan Asia, Ebulliency, Superboy, Longmai, Airo, Cheer, Haiber, Macrown, YouCaiHua, Qilong, Tongrui, Chuangyong, Bodolo, GXSJ, YiDeLi, YiHuanYuan, Dudu Sugar, Adler, Thumb, Raise, Learning and Playing, Zhangmeng
<100㎡
AiYiHang, Fengyun, Yuan Gong, YOYOLLA, Joy, Queji, Qianhui, Tao Jack, Daxin, LX-Game, Vogos, Fei Fan, FeiZaiKuRong, Hum Haw, Ouge, Tianiu, Lan Lin
※The article is published in the GTI Magazine Issue No. 184 in March 2020